What Is a Fixed Blade Knife: Everything You Need to Know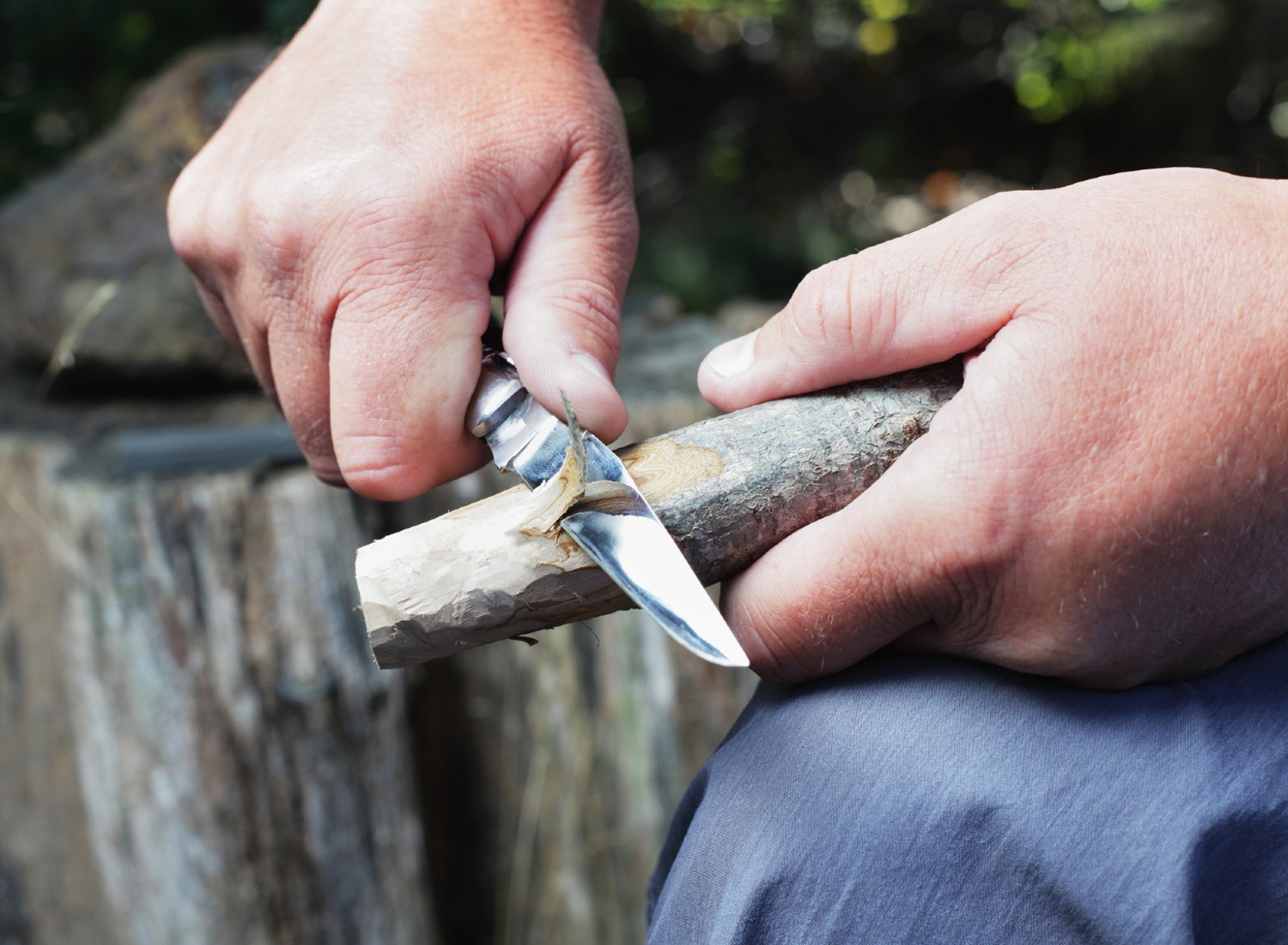 If you're hunting for the ultimate knife that can easily handle any cutting task, a fixed blade knife is a great choice. Whether you're an outdoor enthusiast, a survivalist, or simply someone who appreciates a well-crafted tool, a fixed blade knife is an absolute must-have addition to your arsenal.
In this comprehensive guide, we'll explore everything you need about fixed blade knives—from their construction and uses to tips on how to find a high-quality option. We'll also highlight the best ways to care for your new knife, ensuring you can keep relying on its durability and precision for many projects and adventures to come.
The Basics
A fixed blade knife is a type of knife that consists of a blade that is permanently fixed to the handle. Unlike folding knives, which have blades that can be folded into the handle, fixed blade knives have blades that are always exposed and ready for use.
A typical fixed blade knife consists of three main components: the blade, the handle, and the tang. The blade is the knife's cutting edge, the handle provides a grip, and the tang is the portion of the blade that extends into the handle, providing strength and stability.
Advantages of Fixed Blade Knives
Durability and strength: Fixed blade knives are generally more durable and stronger than folding knives due to their construction. The absence of moving parts makes them less prone to failure, making them a reliable tool in demanding situations.
Increased cutting performance: Fixed blade knives offer superior cutting performance to folding knives. The absence of a hinge allows for a stronger and more rigid blade, resulting in better cutting power and control.
Versatility and multi-purpose use: Fixed blade knives are versatile tools that can be used for a wide range of tasks, including cutting, chopping, prying, and digging. Their robust design and construction make them suitable for various outdoor activities and survival situations.
Superior safety features: Fixed blade knives provide enhanced safety features compared to folding knives. The absence of a folding mechanism eliminates the risk of accidental closure, ensuring the blade remains securely in place during use.
Factors to Consider When Choosing a Fixed Blade Knife
Blade material and construction: The choice of blade material, such as stainless steel or carbon steel, affects the knife's performance and durability. Additionally, factors like blade thickness and grind type should also be considered.
Handle design and material: The handle design should provide a comfortable and secure grip. Materials like wood, rubber, or synthetic composites are commonly used for handle construction, each offering different levels of grip and durability.
Blade shape and size: Blade shape and size should be selected based on the intended use of the knife. Different blade shapes, such as drop point, tanto, or clip point, offer varying advantages for specific tasks.
Tang type and construction: The tang is the portion of the blade that extends into the handle. Full tang knives provide maximum strength and durability, while partial tang or rat-tail tang knives may be more suitable for lighter tasks.
Sheath type and retention system: The sheath is an important accessory for carrying and protecting the knife. Factors to consider include the sheath material, attachment options, and the security of the retention system.
Care and Maintenance of Fixed Blade Knives
Cleaning and drying techniques: Fixed blade knives should be cleaned with mild soap and warm water after each use. Care should be taken to remove any debris or residue from the blade and handle. After cleaning, the knife should be thoroughly dried to prevent rust and corrosion.
Sharpening methods and tools: Regular sharpening is necessary to maintain the cutting performance of a fixed blade knife. Various sharpening methods and tools, such as sharpening stones, honing rods, or guided sharpening systems, can keep the blade sharp.
Lubrication and rust prevention: To prevent rust and corrosion, it's recommended to apply a thin layer of lubricant, such as mineral oil or gun oil, to the blade and metal parts of the knife. This helps to protect the knife from moisture and extends its lifespan.
Proper storage and handling: Fixed blade knives should be stored in a dry and secure location, preferably in a sheath or knife case. Proper safety practices, such as keeping fingers away from the blade and maintaining a firm grip, should be followed when handling the knife.
Conclusion
A fixed blade knife is more than just a tool—it's a reliable companion that will serve you well in various situations. Now that you've delved into the world of fixed blade knives and explored everything you need to know, it's time to decide and choose the perfect knife that suits your needs. Whether you're an outdoor adventurer, a survivalist, or someone looking for a reliable and versatile cutting tool, a fixed blade knife will be an essential addition to your gear collection.