What You Need To Know About Using Chainsaws for Your Jobs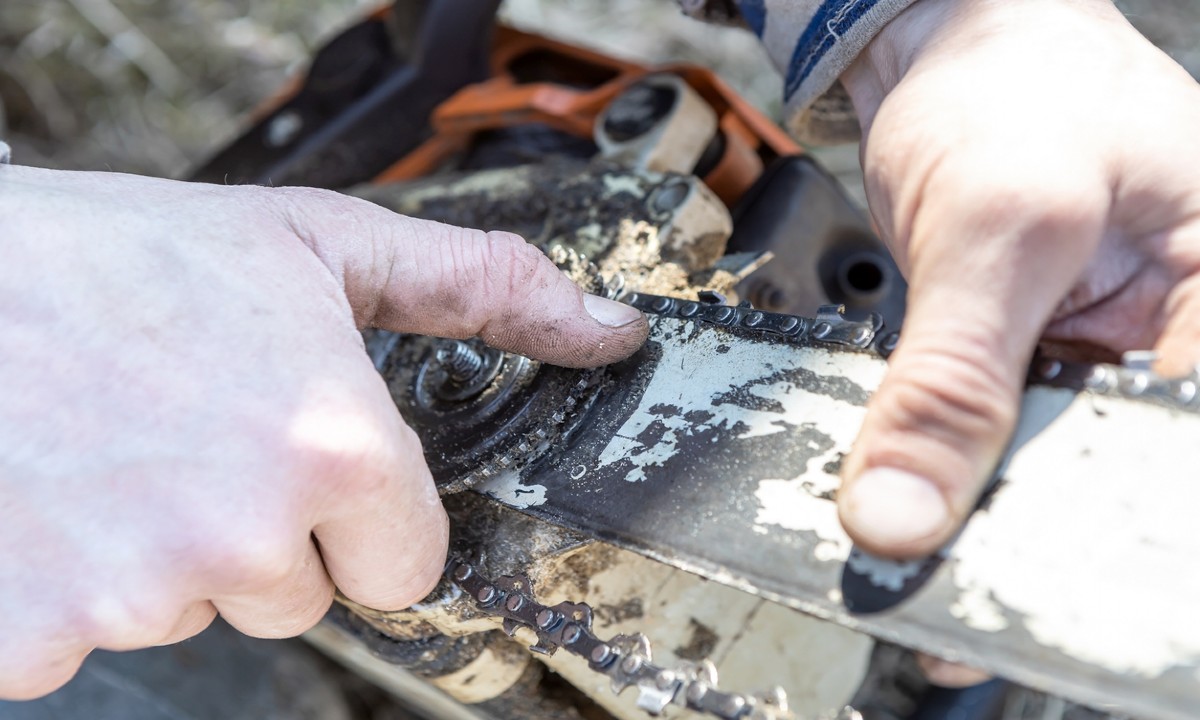 We should all regard chainsaws as a technological marvel. While they are effective, we must also treat them with care. You've come to the correct place if you're new to the chopping game and aren't sure where to begin. We're providing all the information you require to start using your first chainsaw.
THINGS YOU SHOULD KNOW ABOUT A CHAINSAW
Determine your limits
If you don't feel secure using the chainsaw you have in your hands, never use one. Be sure to get in touch with a professional for assistance, if you feel that the work at hand is too much for you to handle.
Prior to beginning
Ensure the chainsaw is in excellent working order before starting it and sawing. You should always go over the following list before using your machine:
Lubricate each part with the best chainsaw oil

The strain on the chain is appropriate

There aren't any open screws or bolts
Examine your workspace
Ensure there are no impediments or people in the way of your job before you start using the chainsaw. Be sure children cannot reach the area if you are working in your yard. Check that nothing, like tree waste from a high tree, might fall on you while you are sawing. Only use the warm or cold starting positions to power the saw. A major injury might occur if you drop-start a saw.
Take care of kickbacks
Backlash can take place at any time, which might surprise newbies. Generally, it occurs when the chain is too slack or when the bar nose collides with a solid item. Contemporary chainsaws include a cover in front of the handle to protect users from kickback injuries. To lessen the possibility of kickback:
Always use both hands to firmly grasp the chainsaw

Make sure nothing touches the chainsaw's tip while you use it

When trimming twigs and other light materials, use additional caution

When entering a cut again, be careful
Operating safely
You can start the chainsaw with one of just two methods. You can either keep the chainsaw between your legs or set it on the floor. 
Holding the saw
Hold the saw firmly against your body with both hands at all times. While the motor is still on, avoid moving the chainsaw or yourself. Switch the engine off, and ignite it again when you're ready to keep going if you need to stop and finish later.
Cutting practices
Your top objective should be to maintain a good, steady saw. Do not trim anything longer than your shoulder length. Chainsaws are bulky, so do not use them for unusual angles. You shouldn't trim anything if you can't get to it.
HOW TO MAINTAIN YOUR SAW?
Keeping your saw in its best state will increase its lifespan, and make it simpler and safer to operate. When you've finished cutting:
Ensure that there is no sawdust on any of the vital parts

Tidy up the guide bar completely

Oil the holes with fine chainsaw oil

Maintain a clean and well-tensioned chain 
THE VERDICT
While using a chainsaw, you may avoid accidents by planning the work before starting anything. Don't ever cut anything other than hardwood, and keep your eyes open the entire time you're cutting. At any moment, if you start to feel sleepy, switch off the saw and take a nap.