8 Tools Every New Homeowner Should Have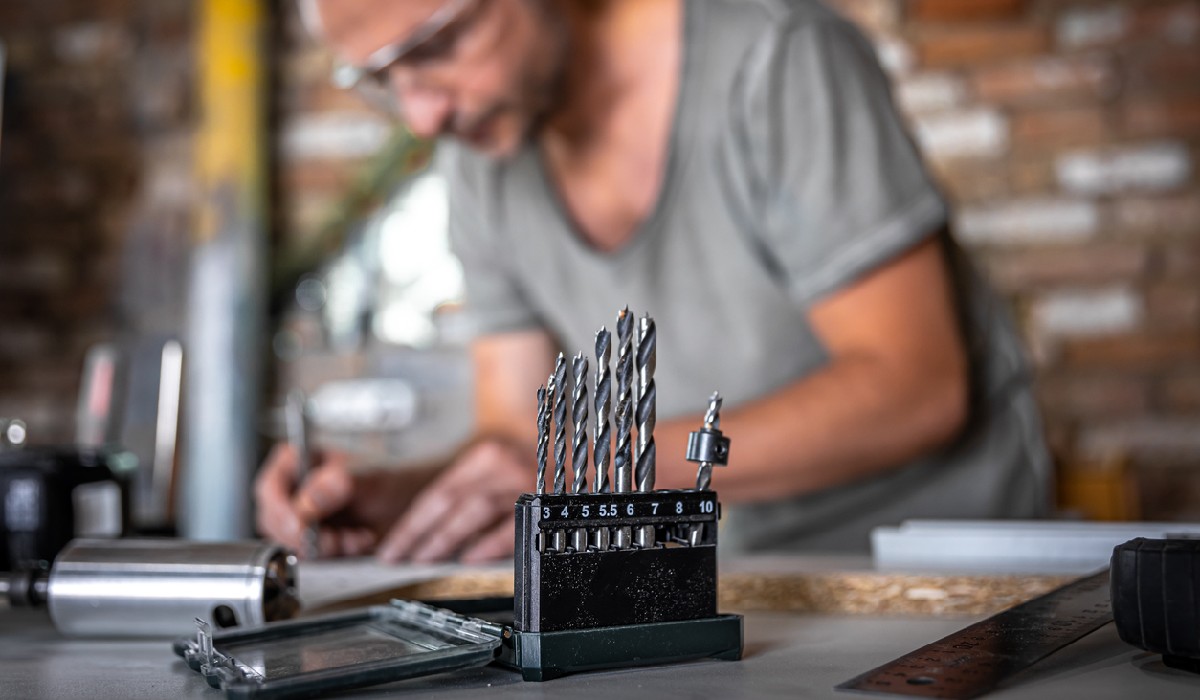 Buying a home is a big accomplishment, as it marks an important milestone in your life. It also means more responsibility on your part. In addition to home maintenance, you may also find yourself in situations where you'll need to determine the source of a leak, repair a broken window, or hang something on the wall.
Regardless of your experience, having a few essential tools in your toolbox is a must for every new homeowner. In this article, we'll review eight tools that are key for any home DIYer. Whether you're just getting your feet wet or looking to expand your home improvement skills, these tools will come in handy.
Hammer
It all starts with basics, and this is a simple item every homeowner should have. A hammer is critical whether you're hanging frames or just need a little extra leverage when prying something open. It will come in handy for small remodeling projects, and you can use the reverse side to remove old nails.
Faucet Wrench
If you're dealing with plumbing-related repairs or maintenance issues around your home, then this wrench is a must-have. A faucet wrench allows you to loosen and tighten fittings quickly without damaging them. To remove old faucets, sink basins, and other fixtures, you'll need a faucet wrench that has the right size to fit your particular model.
Voltage Tester
When it comes to working with electricity inside your home, you should always exercise caution. To stay safe when working on electrical projects, remember to have a voltage tester on hand. This tool will tell you if power is present before beginning any work. If the power is on when you begin electrical work, it could be deadly. A voltage tester will help you complete jobs safely and quickly.
Cordless Drill
Power tools make many jobs around the home much more accessible than an ordinary hammer or screwdriver could ever do on their own. A cordless drill is very versatile. You can choose one with a range of drill bits so that you'll always be prepared when tackling different types of woodworking projects. A cordless option is easier to take around your home with you.
Paint Brushes
Painting jobs inside or outside the home can be much easier if you have the right tools from the start. Paint brushes can range from narrow to wide depending on what surfaces you want to cover. They help cover large areas more quickly than roller brush sets do alone. A paint tray also comes in handy as it helps keep paint off of your floors.
Vacuum
Making sure your space is clean is just as important as making sure it looks up to date. Investing in cleaning power tools like vacuums can make cleaning carpets easy. A high-quality model can help improve the cleanliness of your home by removing more dust and dandruff.
Saw Horse
Working with wood requires special consideration due to its weight, stiffness, and fragility, depending on the type of project. There are certain tools designed just for this purpose that every homeowner should own. Saw horses help provide stable platforms to make sawing wood easier. They are often portable so that you can complete projects anywhere in your home.
Utility Knife
A utility knife comes in handy for cutting cardboard boxes. This handy tool lets you quickly get rid of debris from your other projects. You can cut through thin plastics to complete decor projects and home storage solutions. This is the perfect tool to keep in your kitchen junk drawer so that it is always within reach.
Conclusion
Having the proper tools can make all the difference when taking on home projects, especially if you are a new homeowner. These eight items can help you stay prepared for any task. Owning a home doesn't have to be a chore, and it definitely won't with these tools around.