What is the Purpose of a Japanese Saw?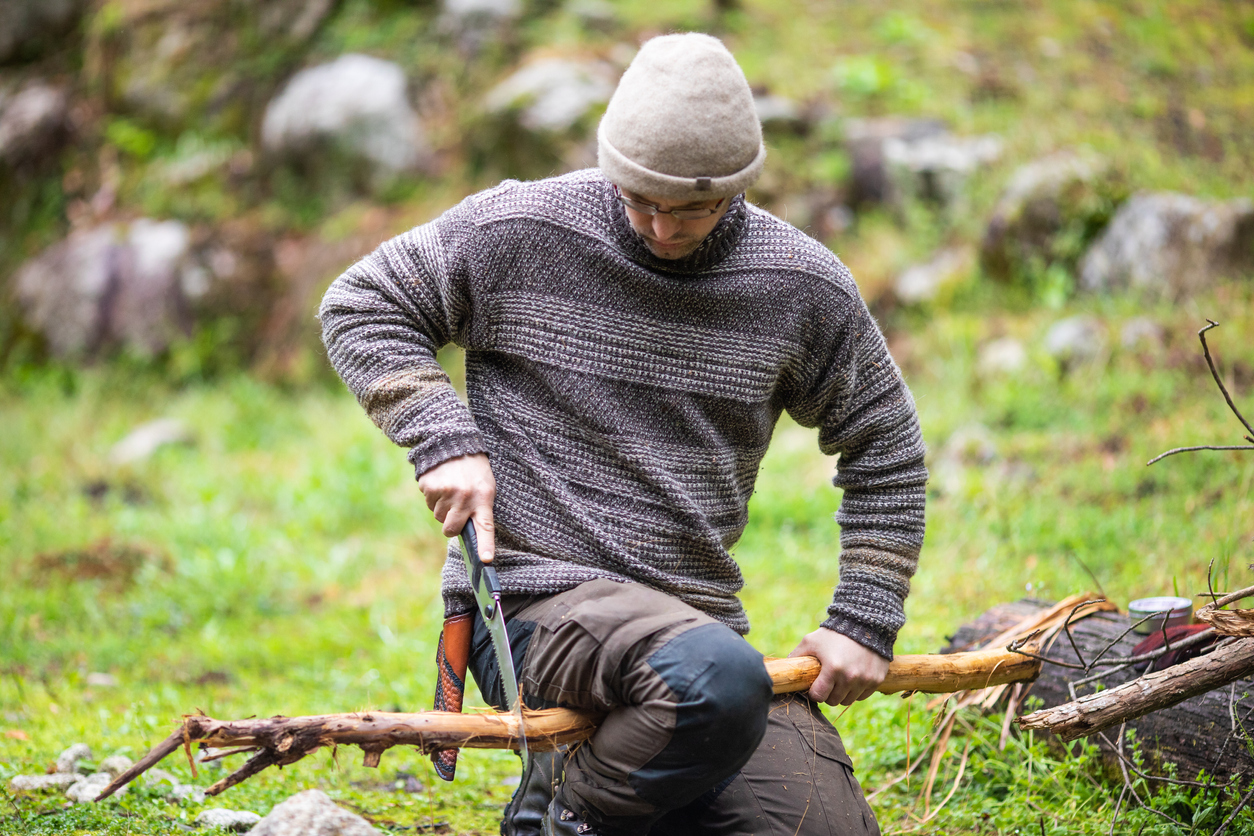 Woodworking has been a common profession worldwide for centuries, but Japanese people consider it a traditional practice. For them, wood is sacred, and they use specialized blades and saws to cut it down. These saws they use are designed with master craftsmanship, and the blades are sharpened in different styles.
While the primary purpose of Japanese saws is to cut wood, different blades fulfill this purpose by offering varying cuts. Let's discuss how each saw differs from the other in terms of its purpose.
Types of Japanese Hand Saws
When it comes to hand saws, the Japanese have an arsenal of four primary and various secondary designs. While they can be used for the same cuts, every blade offers unique perks. The primary saw designs include:
1. Dozuki or Dovetail saw
In Japanese, the word dozuki means a tenon shoulder, giving this saw its name. The purpose of the dozuki pattern is to deliver fine cuts and perform detailed joinery. Dozuki saws are typically used for fine work because they provide smooth cuts that don't require post-cut refinishing with a chisel.
This saw is also referred to as the Japanese dovetail saw. Its teeth are minimal and barely protrude past the saw plate. Due to an extremely fine blade, this saw features a steel or brass spine as its rib to prevent flexing. This reinforcement ensures more delicate cuts, only as deep as the distance from the spine to the teeth.
2. Ryoba or all-purpose saw
The ryoba is called the all-purpose saw because either side of its blade features a set of teeth. On one side, it has crosscut teeth, and the other side features rip-cut teeth, making it a versatile saw capable of tackling pretty much any woodworking job.
Its crosscut teeth are specialized for crosscutting across the timber grain, and the rip-cut teeth are designed for rip-cutting with the timber grain. In simple words, this saw can rip a board to your desired width from one side and cut it to your desired length from the other.
3. Kataba or one-sided saw
Kataba saws can have crosscut or rip-cut teeth on one side, but never both. After the all-in-one giant ryoba, a kataba saw may seem impractical, but it's not. While it incorporates only one set of teeth on one side of the saw plate, it has proved beneficial while ripping long boards.
Unlike a ryoba, the kataba blade is designed for ripping the width of longboards without leaving scratched surfaces. If both sides have teeth, the thicker (crosscut) ones can damage the surface while traveling through the narrow kerf of the thinner (rip-cut) ones. So, having a specialized kataba saw eliminates this problem, leaving unmarred cuts.
4. Kugihiki or flush cut saw
The kugihiki saw, commonly referred to as a flush-cut saw, is smaller in size and has a thinner and more flexible blade. As the name implies, it is designed for flush cuts. In simpler words, this type of saw is used for trimming the ends of dowels, rods and tenons.
Flush cut saws have sharp, zero-set teeth on a bendable, pliable blade. This design allows woodworkers to remove excess wooden material that protrudes through the finished joints. This saw has extremely smooth teeth that can trim the extra material without causing the finished product any damage.
Final Thoughts
Japanese people have mastered the art of making saws throughout history. Compared to western saws, their saws have surgically sharper teeth and firmer grip that woodworkers of all skill levels can benefit from.
Although the blades last a long time, they can be easily replaced if they become dull. These saws are typically inexpensive and easy to use for pros and novices alike. With an aim to leave ultra-smooth cuts, Japanese hand saws never disappoint. Their fine cuts also don't need refinishing afterward with a plane or chisel, making these saws well worth your money.