If You're Looking for a Tool That Can Do It All, You Need This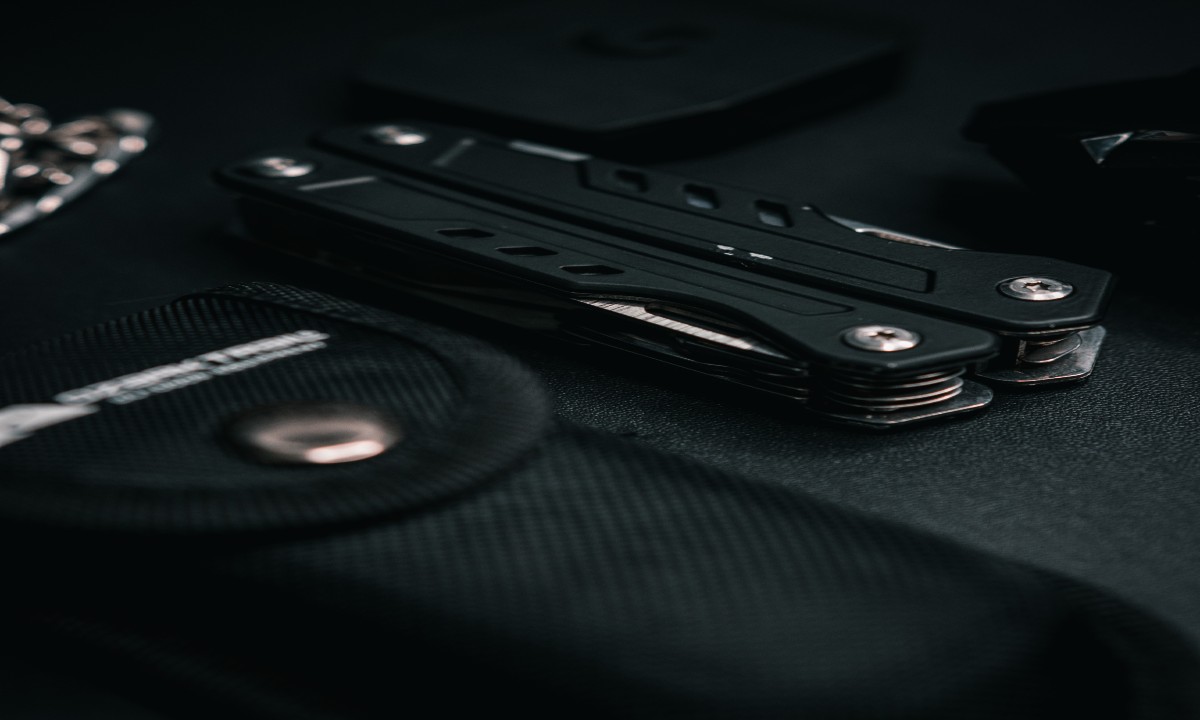 Picking a variety of diverse tools and integrating them into a standalone product is by no means a contemporary concept. On the contrary, it is probably as old as the Roman Empire, with its earliest instances centered around dining, likely to provide distant Roman troops with a diverse assortment of cutlery in a portable configuration that was easier to transport than a set of regular cutlery. Nevertheless, it wasn't until the second world war that the multi-tool became widespread in the modern era. 
Carrying an arsenal of tools wherever you go is likely tiresome and bothersome. You will never have to fret about it again if you have a multi-tool in your pocket or bag. You can undertake any unforeseen jobs with a single instrument, saving you time, space and money.
Just imagine you're off camping, pursuing outdoor recreational sports, or fishing. Why bother carrying big gadget kits when you can just grab one and hit the road?
WHY SHOULD YOU CARRY A MULTI-TOOL?
A ready-to-use tool 
The primary idea behind owning a multi-tool is readiness, which may be baffling considering how difficult it can be to carry a bunch of tools in a standard toolkit. It may not even be feasible to take giant carry gears too. The internationally regarded 'Swiss Army Knife,' manufactured by Victorinox, was largely responsible for this surge in popularity. At its very essence, multi-tools are utilitarian in the sense that it is significantly more than simply a blade with certain added functions. Not only is it versatile, but this pocket-sized tool is also super efficient.
Efficiency
You should have a multi-tool because you want to be prepared for any eventuality that may need the usage of a tool. These circumstances might range from as simple as adjusting your spectacles to as severe as escaping a scorching automobile. The unexpected nature of crises is the reason one should be prepared beforehand, and possessing a multi-tool at your disposal at all times is the first step in being equipped to deal with the situation as efficiently as possible.
Versatile
Multi-tools are fantastic since they may provide various easy and practical answers to everyday difficulties. You can employ it for an array of functions and even use it artistically. While unsuitable for intricate tasks, they may do routine activities like tightening or loosening a bolt, collecting measurements, opening bottles, tearing or slicing something free, marking lines on a surface, and much more.
USES OF A MULTI-TOOL
An emergency seatbelt cutter
When trapped inside a blazing automobile, the foremost thing to do is remove the seat belt and release yourself; yet, most individuals struggle to do so, perhaps because they're panicked or simply because they do not have something to cut the seatbelt with. Will a knife suffice? Definitely, it will, but not as swiftly as a belt cutter.
Trimmer for fingernails
For clipping your nails, scissors can do a fine job. Nevertheless, you will only use this if you do not have a nail clipper on hand. Adding to that, if the scissors are of excellent quality, you may use them on your toes. The bigger the scissors, the better the result. Several multi-tools even include a nail file for further grinding and shaping the margins of your fingernails. This combo practically makes nail clippers obsolete.
Repairing zipper
Use your multi-tool to repair the zipper pull! Virtually everyone has had a zipper fail at the wrong time, whether on a blazer, a pair of trousers, or a bag. Quite often, the zipper pulls no longer close the zippers or break the pull tab, making opening and closing the zipper troublesome. These problems are quickly resolved with a set of needle-nose pliers.
When it comes to faulty zippers, it is usually necessary to adjust the zipper pull, which can be simply done with the aid of pliers. If the pull tab breaks, you can grasp the zipper and drag it open or closed with your pliers until you can buy a replacement pull tab.