3 Reasons Your Workshop Needs a Dust Collector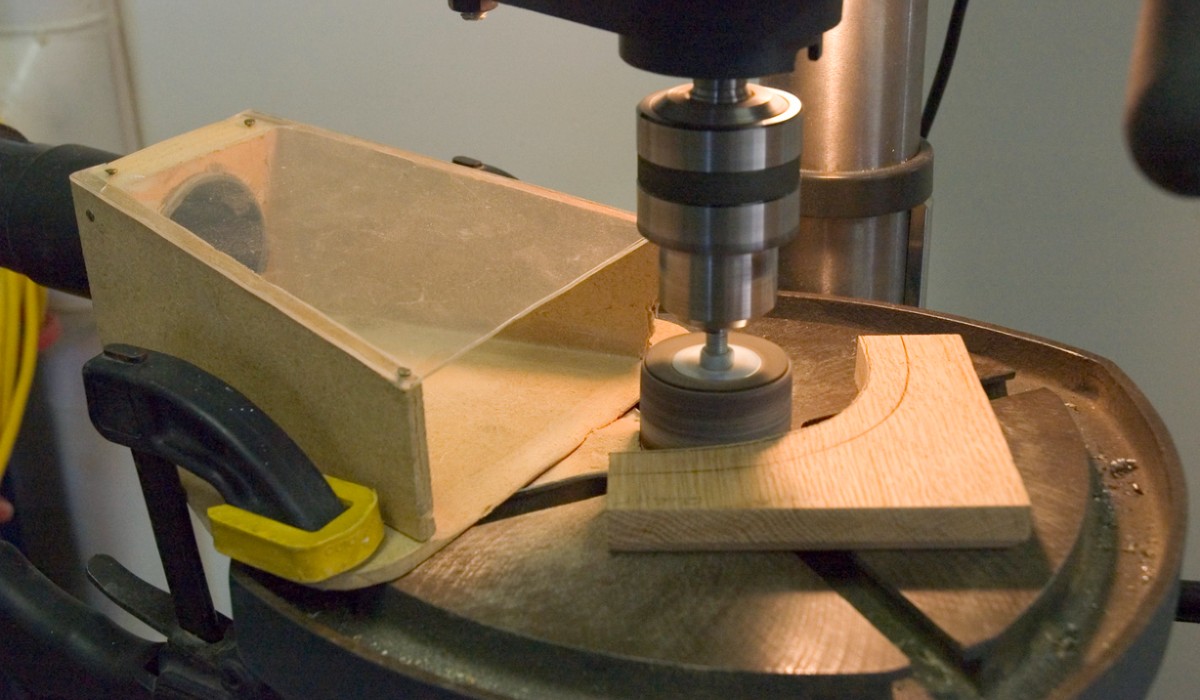 If you're a woodworker or someone who enjoys tinkering around in the garage, you're probably aware of the mess that can be created in the process. Sure, you may be able to sweep up the sawdust and other debris, but what about the dust and particles that linger in the air? That's where a dust collector comes in.
A dust collector is a must-have in any busy workshop. Not only does it keep the air clean, but it also prevents dust and debris from accumulating on your tools, walls, and other surfaces. In this article, we'll discuss the importance of having a dust collector and provide an overview of the different types available.
Why Dust Collectors Are Necessary for a Workshop
Improved Air Quality
The most obvious benefit of using a dust collector is improved air quality in the workshop. It helps reduce airborne particles that can be harmful if inhaled or create uncomfortable fumes when breathed in. By having a dust collector installed, you're ensuring the air quality will be better in your shop and everyone working there will be safe from potential hazards.
Improved Visibility When Working
Having a dust collector installed in your workshop can also help improve visibility when working with tools such as saws and routers, as it will keep the air free from dust particles that obscure vision. Clearer visibility makes for a safer environment and more precise, high-quality work production.
Cleaner Work Environment
Another advantage of having a dust collector installed is that it helps keep your workspace clean by capturing dust particles before they have time to settle on surfaces or get distributed around the shop through air currents. This creates a cleaner environment for work to be done. The reduction in airborne particles can not only reduce allergies and other respiratory issues caused by breathing in these particles, but it also creates a clean space everyone can take pride in.
Different Designs of Dust Collectors
Single-stage Collectors
Single-stage collectors are simple designs that use centrifugal force to draw air through them and capture larger particles. These are expelled back out into the environment through an exhaust port or hose connection. This type of collector is typically used with handheld power tools like sanders and routers where space is limited, and airflow needs to be restricted due to its relatively small size.
Two-stage Collectors
Two-stage collectors are designed to capture both small and large particles with their double filter system. One filter captures larger debris, while another filter captures finer particles. These types of collectors are often used for stationary tools like table saws or jigsaws where more airflow is needed. Due to their large size, these tools need a larger collector.
Cyclone Collectors
Cyclone collectors are some of the most popular dust collectors on the market due to their ability to capture both large and small particles with ease. They use an interior chamber that creates a swirling motion, which causes larger particles to settle out more quickly than with other types of collectors, making them ideal for those who need a reliable dust collection solution that doesn't take up too much space.
Conclusion
Having a dust collector in your workshop can help improve air quality, visibility, and overall cleanliness, which keeps the work environment clean and safe. They are available in a variety of designs, from single-stage to two-stage and cyclone collectors. Each type is suited for different applications, so it's important to do your research and select the right one for your needs. Once installed, you should maintain your dust collector regularly to keep it running smoothly. With proper care and maintenance, a dust collector can be a valuable tool for any workshop and make your work more enjoyable and efficient.